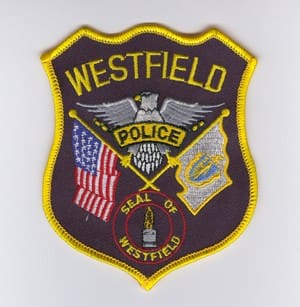 WESTFIELD – A city man was defrauded to the tune of $2,650 recently after he was apparently assured by city police that he had really been contacted by the federal social security administration.
The victim came to the station Monday and told Westfield Officer Aleksandr Golenev that he received an automated telephone call on April 12 which purported to come from the social security administration and instructed him "to call them back, if he didn't want to go to jail." The message advised him that his name had been connected with drug trafficking and money laundering.
The victim said that when he called the number provided he spoke with a man who spoke fluent English without a foreign accent and who told him that he had been the victim of identity fraud and claimed that 15 bank accounts were open in his name.
When the victim asked the man if this was a scam the man assured him that it was not and said that he would receive a call from city police confirming the validity of his caller's claims.
The victim told Golenev that he then received a call which his phone's caller ID system identified as coming from Westfield police. Golenev reports that the phone number shown on the victim's caller ID is not a valid number for Westfield police.
The victim said that he spoke with a male party who spoke fluent English and told him that the incident was not a scam.
Capt. Michael McCabe said later that, when the victim got the call purportedly from the Westfield police, "he should have hung up and called the police directly" using a phone number he found independently
He went on to say "no government agency is going to call you on the phone" and no government agency will ask for payment with untraceable gift cards. "Anytime anybody asks you to get money on a disposable card … bells and whistles should go off" he said.
However, the victim believed the call from the 'police' was legitimate and said he then spoke with a man with "an Arabic like accent". That man instructed him to purchase five gift cards totaling $2,650 and provide him with the numbers on the cards which are needed for redemption.
The man complied with the instructions but had second thoughts on Monday.
He said that when he called the number which had been originally provided he found it was no longer in service.
The victim then reported the scam to city police.