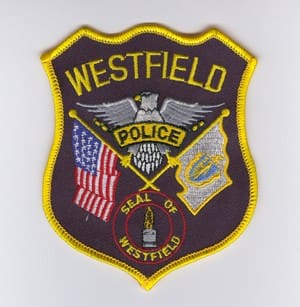 WESTFIELD – A woman apprehended driving a stolen airport vehicle on a taxiway at Barnes Municipal Airport has been ordered to be evaluated for her fitness to stand trial.
Westfield Police Officer Jason Williams reports in a court document that he and other officers responded to the airport on August 19 after Air National Guard security personnel had found a 19-year old Westfield woman on a restricted taxiway.
Williams reports that the woman said that she exited a back door of the civil airport terminal building and gained access to the airport grounds. William writes that the door to the normally secure area is equipped with a lock to restrict access which "was not working properly that night."
Once within the fenced area surrounding the airport, the woman told Williams "that she searched the vehicles behind the building and found one (white Ford Expedition with "City of Westfield Barnes Airport insignia on it) with keys inside and decided to take the car."
Williams reports the defendant drove about a half mile before she was stopped by ANG security officers.
At her arraignment in Westfield District Court Monday on charges of larceny of a motor vehicle and trespass, the woman's attorney, Kathleen A. Cavanaugh Whitley, filed a motion requesting that the court order "evaluations of the defendant for the purpose of competency and criminal responsibility."
Judge William O'Grady allowed the motion and the woman was released on her personal recognizance pending a Feb. 8 hearing.