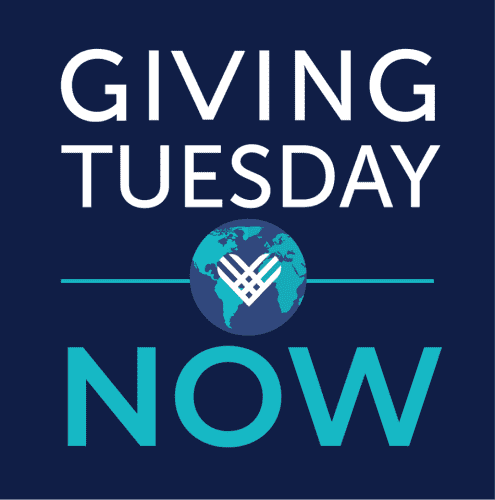 WESTFIELD – Giving Tuesday, a day set aside for giving to non-profit organizations which is generally held the Tuesday after Thanksgiving, is adding #GivingTuesdayNow, a global day of unity to take place on May 5, 2020, due to the unprecedented need caused by COVID-19.
The push is organized by GivingTuesday.org, a global generosity movement unleashing the power of people and organizations to transform their communities and the world.
Many nonprofits have been impacted by the shutdown, including by not being able to host fundraisers on which they depend to raise support for their programs.
Local Westfield organizations listed for donations on GivingTuesday.org  include Amelia Park Children's M;useum, Amelia Park Ice Arena, ArtWorks Westfield, Community Christian School, Friends of the Columbia Greenway Rail Trail, the Hearts to Paws Project, Stanley Park of Westfield, and the Westfield Homeless Cat Project. Other organizations may also be donated to directly on #GivingTuesdayNow.
Ray Radigan, executive director of the Amelia Park Children's Museum, said they had to close during their busiest season, "during the winter and up until the weather gets nice."
"We were fortunate that when we had to close the building, we had several months of financial reserves on hand. The longer this goes on, we realize they are limited," Radigan said.
Several museum fundraising events were also cancelled, including the sixth annual Tea Party scheduled for May. The Whip City Brew Fest in June, which supports the Amelia Park Children's Museum, also won't be proceeding as initially planned.
Radigan said the Children's Museum isn't closed, just the building is closed, and they are creating new story, art and science content on their website at ameliaparkmuseum.org for children at home.
He said the museum has formed a board of directors committee to plan their reopening, both in terms of protocols for safety and health, as well as getting the word out. "We don't have a date yet for reopening, but are making plans for when we do," he said.
"We've always been there to support the community, and we're asking the community to support us," Radigan said.
Robert C. McKean, managing director of Stanley Park, which is currently closed to the public due to COVID-19 precautions, said everybody is hurting right now. He said in recognition of that, the park has held back on its normal development and membership drives.
McKean added that he's honored to have Stanley Park listed on GivingTuesday, because it is a big help.
"Being a private, non-profit, it's hard. 300 acres is a lot to maintain," he said, adding this is by far the worst challenge they've faced in the eleven years he has been there.
Although the parking lots, playgrounds and facilities are closed until it is safe to reopen, they are being maintained, and people can still walk in the park or the wildlife sanctuary at their own risk. "We're trying to get it all done. All we're asking is that people treat it like their own backyard, and help to make maintenance easier," McKean said.
"Hopefully, it will bring us all together. We try to give as much as we get," he added.